Our History
The birthplace of the Shepard Legacy – Stonington, ME
Over sixty years ago, the Shepard brothers (Prentis and Leroy) started their family business in Stonington, ME. They hauled granite from the Stonington quarries all over New England out of a two-bay gas station. In 1955, the brothers shifted gears and went into the automotive business, opening their first Buick dealership in Deer Isle ME. In the decades to follow, the family would open another eleven automobile franchises including Chevrolet, AMC, Toyota, Nissan, Chrysler, Dodge, Plymouth, Pontiac, Jeep, and Ram. The business to this day remains in the hands of the family. Prentis and Leroy retired in 1992, and their three sons Glenn, Barry, and Neal took over operations.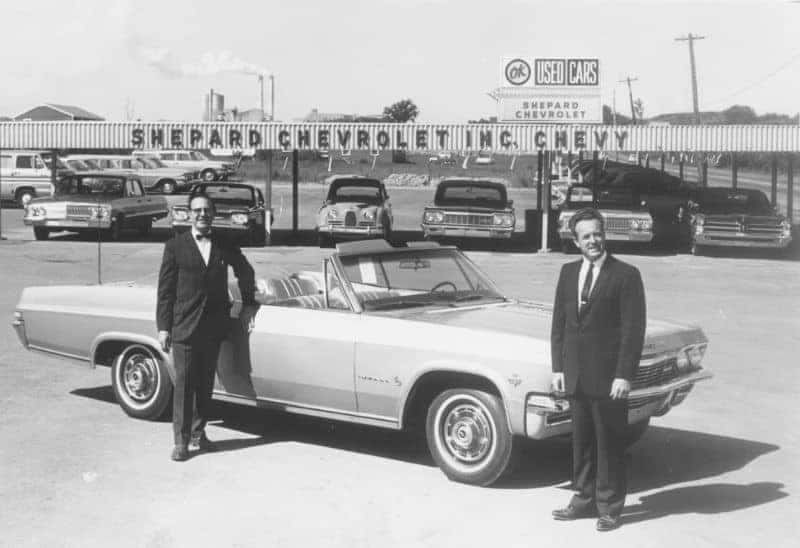 Roy, left, and Prentis, right, in 1965 with a new Chevrolet Impala convertible and the
Used Car inventory
To help Glenn, Barry, and Neal navigate new shopping trends and modern-day technologies, Shepard's third generation of children are active in the business. Glenn's daughters Susan and Amy, Barry's son Bret, and Neal's son Josh have worked their way up in the family business in various capacities. Susan is the General Manager of the Toyota store, Amy is Shepard's Administrative Coordinator, Bret is Toyota's Service Manager, and Josh is CDJR's Service Manager.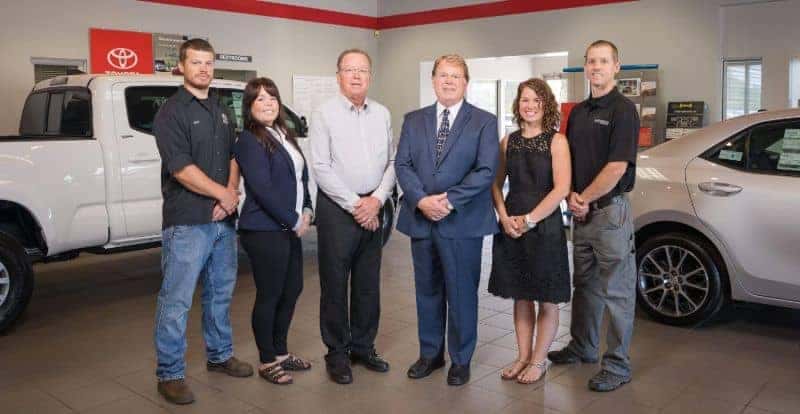 Pictured above , 2nd & 3rd Shepard GenerationsFrom left to right Josh Shepard, Susan Shepard, Glenn Shepard, Neal Shepard, Amy Shepard, Bret Shepard
Giving Back
Through the years, the Shepard family has stayed involved in their local community, from serving on local boards to donating to local organizations. The family donates to numerous organizations during the year, supporting fundraisers for Rockland Rotary, Rockland Kiwanis, Little League, Oceanside High School, among others. For many years, the Shepards have worked with the Life Skills class at Oceanside High School to offer dealership experience to students who are interested in learning more about dealer operations. During most semesters, there is at least one student who will come and help in the reconditioning department weekly to learn more about the dealership and get hands-on work experience.
Family profile
Neal Shepard has been a member of the Rockland Elks for 38 years, helping with many projects and fundraisers. For seventeen years he served on the board of the Maine Auto Dealers Association; he was the president of that organization from 2008 to 2010 during a trying financial crisis for the automobile industry. In 2014, Neal Shepard was recognized with a nomination for the TIME Dealer of the Year award. The award is sponsored by TIME in association with Ally Financial, and he was one of only 57 dealers out of 17,000 nationwide to be nominated for the 45th annual award.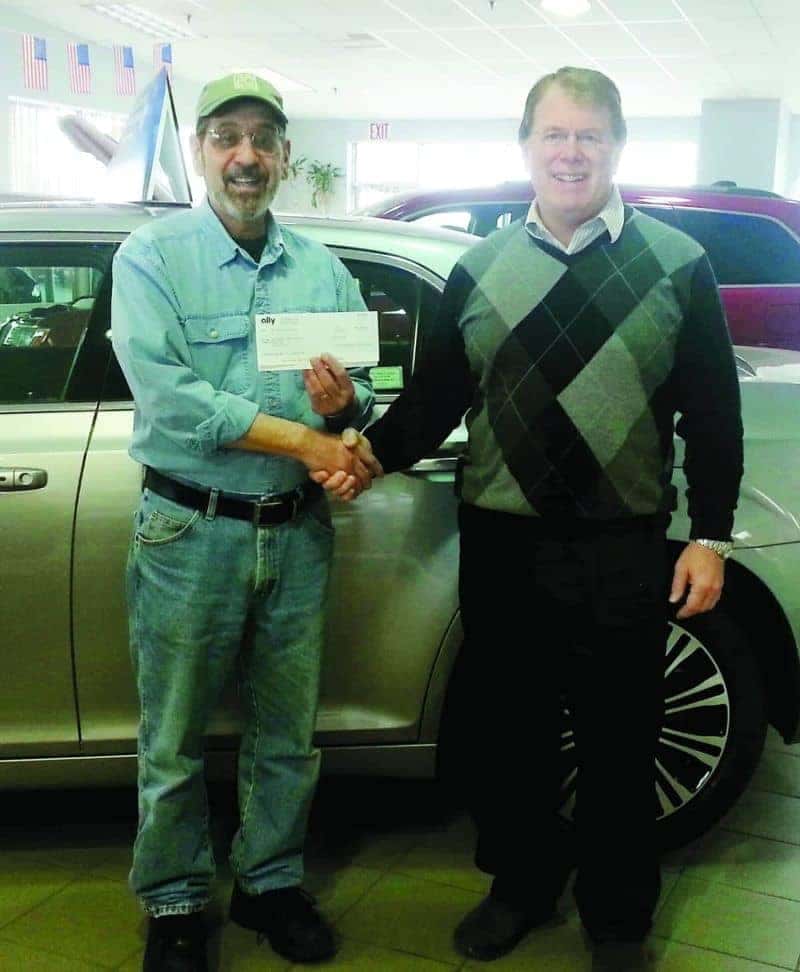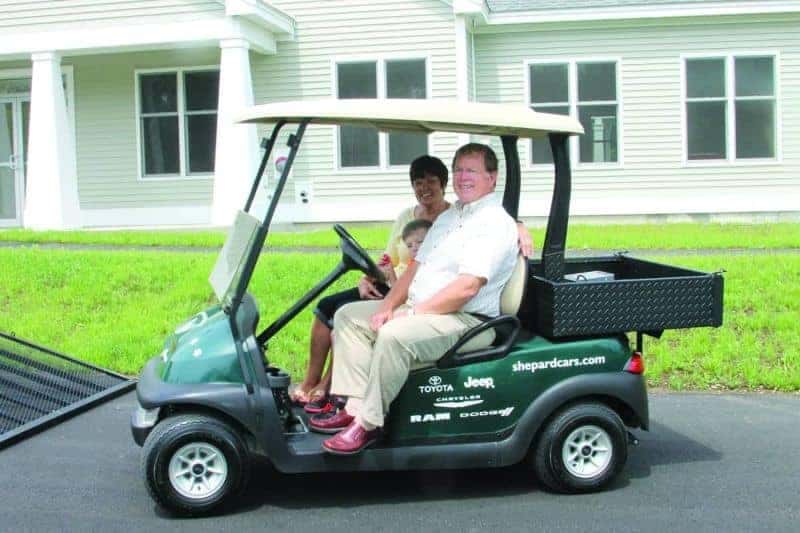 Among the recent donations from the Shepards to Pop Memorial Humane Society was this golf cart. Pictured here are Neal and Mary Shepard with their grandson, Casey.
Susan Shepard is a member of the South Thomaston Fire Department Auxiliary and also volunteers time during the school year to work with high school students who are interested in learning about horses. The students travel to her farm weekly to learn about horse care, grooming, and handling.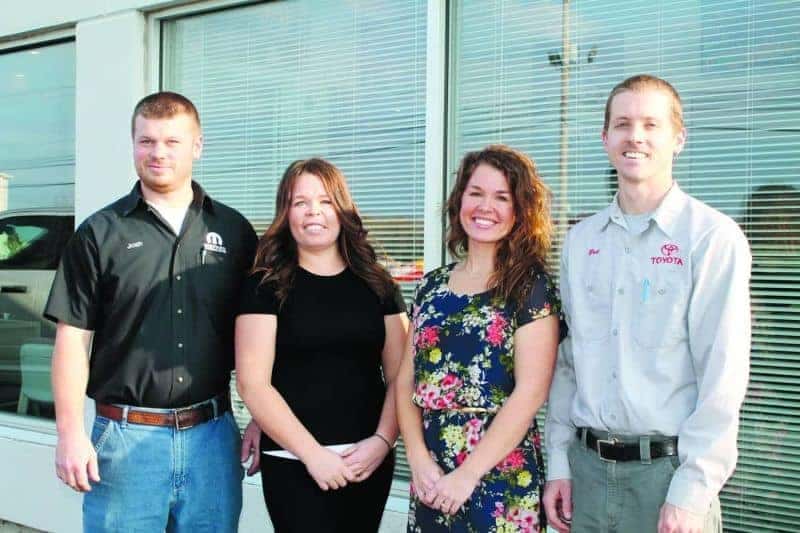 Shepard's 3rd generation – Josh Shepard far left, Susan Shepard, Amy Shepard, right Bret Shepard
Following in her grandfather's Prentis' footsteps, Amy Shepard is active in Rockland Kiwanis. She has been an active Kiwanian since June 2009 and served as the chair of several committees and as president of the organization from 2012-2013. She also has served as a director of the Maine Lobster Festival and was chair of the vendor committee.
Bret Shepard has served on the board for the Mid-Coast School of Technology to help review its educational programs and school technologies and to make sure it qualifies for the National Automotive Technicians Education Foundation certification. Bret's involvement has helped ensure that the school's curriculum is providing students a level of education fit for the evolving industry.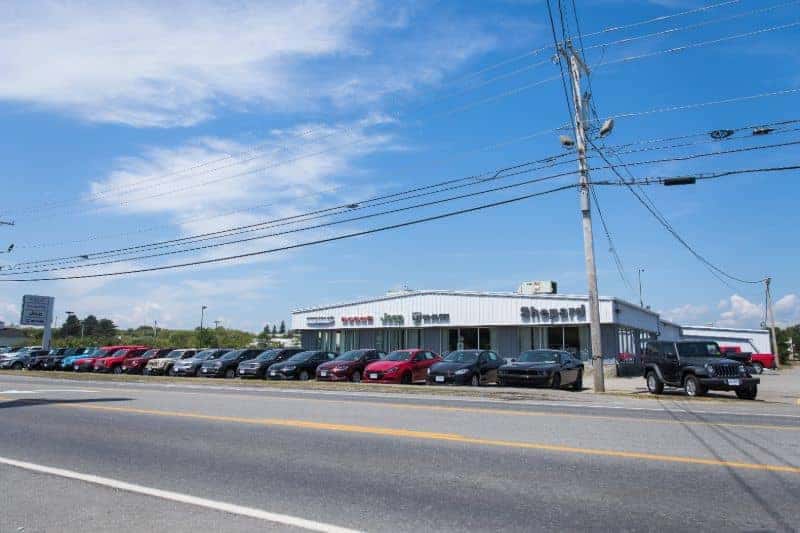 Shepard CDJR at 178 New County Road, Rockland, ME 04841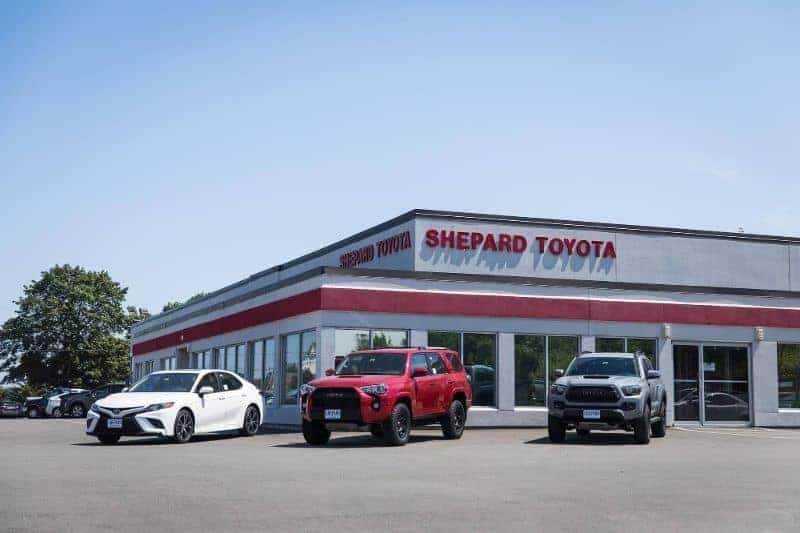 Shepard Toyota at 181 New County Road, Thomaston, ME 04861
On behalf of the entire Shepard Team, we enjoy being a part of this great community and look forward to working with you, your family, and your friends! If you are in the market for a new Toyota, new CDJR, pre-owned car, or need service work, stop in and see us. We welcome you to our extended Shepard family!